FREE shipping on ALL ORDERS  - for OCTOBER ONLY!

Striae-Eraze - The Most Advanced Stretch Mark Formula!
Reduce The Look Of Stretch Marks In Less Than 4 Weeks!

Improve Your Skin's Elasticity, Texture and Boost Collagen For Youthfulness!
Combining a premium range of natural ingredients with highly advanced scientific research, testing and refinement, Striae-Eraze is an affordable, effective treatment proven to help you in your fight against stretch marks.

 By using a combination of natural ingredients and extensive clinical research, we've created a stretch mark removal cream that works to reduce the appearance of stretch marks in a very short time.

Stretch marks go deeper than the surface of your skin. They occur in the deeper layers of the tissue, meaning cocoa butter and shea butter alone will not provide a total treatment.

Striae-Eraze utilises an advanced ingredient called peptides. Peptides are the building blocks of protein. They penetrate the outer layer of the skin and send signals to the cells beneath – effectively fixing stretch marks from the inside-out. That's why Striae-Eraze is so brilliant at minimising the appearance of stretch marks.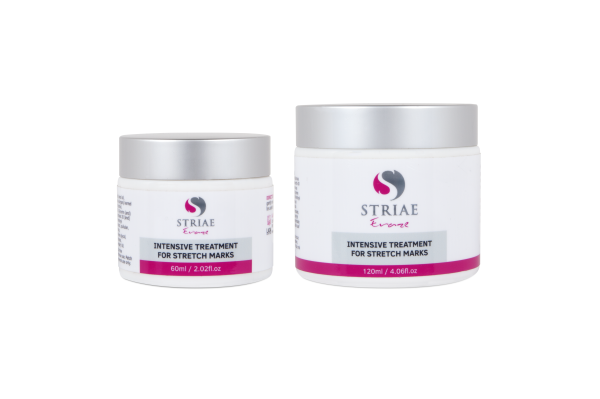 Striae-Eraze Intensive Stretch Mark Treatment